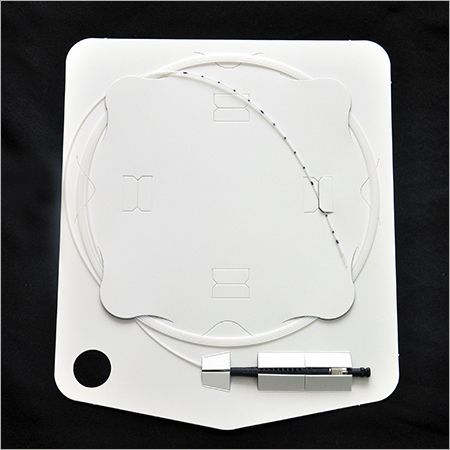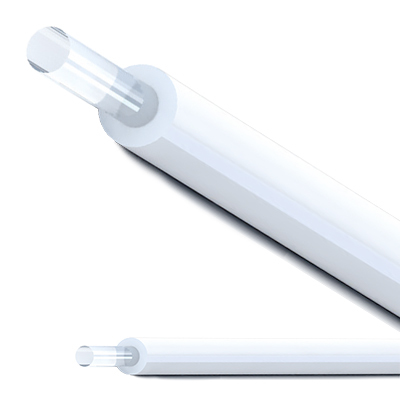 Bare Fibre [400 Micron Filac Fiber] Price And Quantity
Product Description
Fiber is available in several different product variations to perfectly meet all the varying requirements and applications. There are different materials and geometries to choose from: from the thin and extremely flexible to the rigid and durable fiber.
You may choose between the classic flat tip design or alternative shapes like ball tip, conical tip, spherical tip and alike. Additionally, an integrated handpiece is available. Matching the patient's anatomy in this way on a case-dependent basis the access to the treatment site can be eased and the laser energy is transmitted best
To improve incoupling of the laser beam into a thin and flexible optical fiber so-called Tapered Bare Fibers can be manufactured. The connectors of such tapered fibers have got up to twice the fiber cross section area of the distal end.
Many variations of our Bare Fiber are available as multiuse versions, too. The steam autoclave reconditioning can help reducing the expenses on consumables per treatment session.
Complementary to the Bare Fiber the Dual LuerLock Handpiece can be used for precise alignment of the fiber tip to the tissue to be treated.
SPECIFICATION:

Fiber core diameter of around 200 µm to 1500 µm

Connector with SMA 905 ferrule and / or customer special bushing

Optical fiber and jacket material optimized for your application

For pulsed and cw lasers

High transmission for all common medical laser devices (VIS-IR)

Double packed in sterile pouches

Sterilized by means of Ethylene Oxide

5 years sterile shelf life
Enter Buying Requirement Details
Other Products in 'MEDICAL LASERS ' category